01-May-2023

|

Post By: Ph.D.online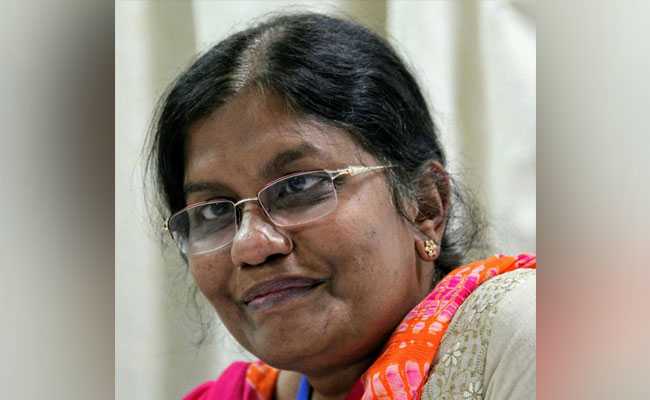 The people of India were spectators to the Chandraya 2 mission. The most ambitious mission homemade in India has paved its way to show the technical expertise to the world. It also made India the fourth country to soft-land on the moon, hence making an entry to the elite club.
This mission received empathy sympathy and a lot of emotions from all over the world.
We can learn a lot from the shortcoming alongside hailing the fact that we as a nation have come a far way and can have a lot of capability to groom up.
Considering ISRO's budget is less than 1/20th of American space agency NASA, a success story for the Rs. 1,000-crore moon mission, which cost less than Hollywood blockbuster 'Avengers: Endgame', would be a giant boost for India's space plans.
This mission was also important as it was led by India's first all-women team.We have mentioned many details about Ritu Karidhal (Mission Director of Chandrayaan-2) in the previous article.
Today we hail the knowledge and effort in the Rs 978 Crore project of the other Woman Scientist M Vanitha, the Project Director of Chandrayaan-2.
She is a graduate of the College of Engineering in Chennai. She joined the ISRO as a junior engineer working in various areas of hardware testing and development. She later succeeded to managerial positions, leading the Telemetry and Telecommand Divisions in the Digital Systems Group of ISRO Satellite Centre.
A function having been planned by her classmates to honor her achievement.
"We would like to hold a small felicitation function to honor Vanitha. We are all proud of her," Jawahar Sabapathy, a classmate who now works with a US-based software company, told news agency IANS.

Ms. Vanitha as Project Director, she oversaw the development of hardware and other aspects of the project. In other words, every minute aspect of the project was under her supervision.
At ISRO, Vanitha has earned the reputation for handling the data sent by Indian remote sensing satellites and managing a team of about 60 officials.

Ms. Vanitha has earlier received the award for the Best Woman Scientist in 2006 by the Astronomical Society of India.
"At college, Vanitha was passionate about electronics communications. Many of us over years moved away from the core subjects we studied in the college. But in her case it was not so," Ravichandran Purushothaman, President, Danfoss India said.
The people who have known her, have been super thrilled for her success. The quotes from many of them which have been flooding over the internet will let you know her better.
"We were all thrilled about hearing the news. We knew she was with ISRO. But the news that she is leading the nation's prestigious mission was something that great. We all had the inkling that she would do something great," C. Natesan, her classmate and Managing Director, Precision Motors said.
"Vanitha was a studious and focused classmate," another classmate not wanting to be named in the report told IANS.
"Vanitha was like a nerd. She would talk about the subjects and topics like a story. She used to And she was also fun-loving. We used to enjoy small harmless adventures like going to Tiger Caves, near Mamallapuram, Muttukadu boating house," D.Sashikala, Lead Member of Technical Staff at AT&T.
"I was so thrilled to read about her heading the Chandrayaan-2 mission. There is no other better person than Vanitha, I felt," Sashikala added.
Science has been a passion for this woman behind Chandrayan 2. She has also worked as the deputy project director on the first Indian remote sensing satellite used for mapping (Cartosat 1), the second ocean application satellite (Oceansat 2), and the Indo-French satellite for studying the water cycle and energy exchanges in the tropics (Megha-Tropiques). An electronics system engineer from the UR Rao Satellite Centre, she specializes in digital signal processing and has written numerous papers on satellite communications. She had been working with ISRO for the past 32 years.
Apart from these ladies, S Pandian as the director of Satish Dhawan Space Centre, S. Rajarajan, VSSC's Jayaprakash as the head of launcher team, S Somanath who provided the GSLV MkIII launcher for the mission, P Kunhikrishnan, whose URSC holds the key to spacecraft and lander functions; and VV Srinivasan, whose tracking centre ISTRAC in Bengaluru handled vital post-launch maneuvers of the spacecraft, have stayed in the shadows of the lunar mission.
News Source: Hindustantimes.com, Indiantvnews.com, NDTV.com, Indiantimes.com, Wikipidea, Yourstory.com
Image Source: NDTV.com