01-May-2023

|

Post By: Ph.D.online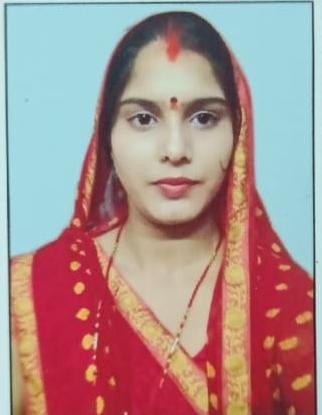 The year 2018 saw major reforms in the education sector. Union Human Resources Development Minister Prakash Javadekar came up with landmark decisions to ensure quality, equity, accessibility, accountability and affordability in the education system.
Also, the government gave a tremendous push to research and innovation in the education sector.
Take a look at the education policies and reforms taken in 2018 in the education sector in India:
1. Delhi govt introduces happiness, cleanliness and special curriculum
Happiness curriculum:
In July, the Aam Aadmi Party (AAP) government introduced a 'Happiness Curriculum' in Delhi's government schools. The 'Happiness Curriculum' focuses on holistic education by including meditation, value education, and mental exercises in the conventional education curriculum.
It has been introduced for the students of nursery to class 8 in government schools from July 12, 2018. The new subject has been designed and prepared by a team of 40 Delhi government teachers, educators and volunteers over a period of six months.
Cleanliness curriculum:
The Delhi government also introduced a 'Cleanliness Curriculum' for government school students.
The cleanliness curriculum will be activity-based. Neither will there be any book for it nor will a separate period be allocated.
"I have asked for suggestions from teachers and principals about what activities can be included in the curriculum," the Deputy Chief Minister said.
Special curriculum:
Earlier this month, Manish Sisodia, Deputy Chief Minister of Delhi, announced that the government-run schools in the state will soon have an 'Entrepreneurship Curriculum' for students.
"Entrepreneurship does not necessarily mean business, we plan to develop life skills, behavioural skills and to impart proper etiquettes into the minds of children in order to decondition them and make them future ready," said Sisodia.
2. CBSE board results directly on Google:
Tech giant Google collaborated with the Central Board of Secondary Education (CBSE) to allow students to check their results on its platform. The tie-up was done to help students quickly, securely, and seamlessly locate their exam score on their smartphone or desktop.
As of now, no other examination board of India has initiated such a type of result declaration process.
"With over 260 million students enrolled in more than 1.5 million schools across India, Google believes having reliable, seamless, and safe access to education-related information is crucial, Google Search," Product Manager Shilpa Agrawal told PTI.
3. Govt limits weight of school bags
In a landmark decision, the Delhi government has fixed the weight of a school bag for young school students. The decision of the Delhi Directorate of Education follows Centre's order and guidelines for capping the weight of school bags for classes 1-10.
"Heavy school bags are a serious threat to the health and wellbeing of the school students. It has a severe adverse physical effect on the growing children which can cause damage to their vertebral column and knees," said the circular.
Weight of school bag:
Class I and II: Should not be above 1.5 kg
Classes III to V: Two-three kg
Classes VI-VII: Four kg
Classes VIII-IX: 4.5 kg
Class X: Five kg
4. No detention policy:
After a huge debate, the Lok Sabha in July passed a bill to amend the Right to Education (RTE) Act to abolish the 'no detention policy' in schools. The bill provides for a regular examination in classes 5 and 8, and if the child fails, he or she shall be given additional opportunity for re-examination in two months' time.
Moreover, the amended act will now have provisions not only for an examination in both these classes, but will also extend powers to the state to hold back children if they fail in re-examination, reported IANS.

5. NTA replaces CBSE
From now onwards, the newly formed National Testing Agency (NTA) would conduct the national-level examinations - NET, NEET, JEE (Mains) - that were organised by the Central Board of Secondary Education (CBSE).
Moreover, Prakash Javadekar also said that the Graduate Pharmacy Aptitude Test (GPAT) and Common Management Admission Test (CMAT) will be conducted by NTA from next year.
How NTA will benefit students:
The establishment of NTA will benefit about four million students appearing in various entrance examinations. It will, over time, relieve the CBSE, AICTE, IITs, IIMs and other agencies from the responsibility of conducting these entrance tests, thus enabling them to focus more on their core mandate.
The University Grants Commission (UGC)'s National Eligibility Test (NET) was the first exam conducted by NTA on December 18.
6. Institutes of Eminence
In July, the HRD ministry granted the 'Institution of Eminence' status to three public and three private institutes in the country.
The government granted the institution of eminence status to IIT Delhi, IIT Bombay and IISc Bangalore in the public sector, and Manipal Academy of Higher Education, BITS Pillani and Jio Institute by Reliance Foundation from the private sector.
Aim of granting IoE tags
The government hopes that all the institutions with this tag will be able to make it into the top 500 of any international university ranking systems in the next 10 years.
"The InstituteofEminence are important for the country. We have 800 univ, but not a single university in top 100 or even 200 in the world ranking. Today's decision will help achieve this. Improving ranking needs sustained planning, complete freedom & public institutes getting public funding (sic)," Union HRD Minister Prakash Javadekar tweeted.
Meanwhile, the HRD Ministry's selection of the yet-to-be-established Jio Institute by Reliance Foundation as one of the six institutions of eminence drew sharp criticism from various quarters.
Later, Prakash Javadekar clarified that the 'Institution of Eminence' tag has not been bestowed on the Jio Institute. Only a letter of intent has been given subject to conditions, the HRD minister told PTI.
7. PhD must for university teachers from 2021
From 2021, a PhD degree will be a must for teaching at university level for the entry-level designation of Assistant Professor.
Meanwhile, a master's degree with a National Eligibility Test (NET) qualification or a PhD would continue to be the minimum eligibility criteria for direct recruitment in colleges.
"The whole effort is to improve the quality of higher education and to attract and retain the best talent in the country. All the incentives of earlier regulations have been maintained, but the API for college teachers has been removed," said HRD minister.
8. PM's Research Fellowship:
In February, the cabinet approved implementation of the Prime Minister's Research Fellowship (PMRF).
The scheme is aimed at attracting the talent pool of the country to doctoral (PhD) programmes of Indian Institutes of Technology (IITs) and Indian Institute of Science (IISc) for carrying out research in cutting- edge science and technology domains, with a focus on national priorities.
As per reports, the Union Cabinet approved the scheme at a cost of Rs 1,650 crore for a period of seven years, beginning in 2018-19.
This year, the online registration for PMRF began from February 24 and continued till March 31.
Further, a research grant of Rs 2 lakh each will also be provided to the fellows for a period of five years to cover their foreign travel expenses for presenting research papers at international conferences and seminars.(Read: PM Research Fellowship: Only 135 out of 1,000 might get direct admission to PhD)
9. Original certificates not required for college admission
The University Grants Commission (UGC) in October has issued a warning to universities and colleges against the retention of original documents of admitted students and non-refund of fees in case an admission is withdrawn within one month.
As per reports, the higher educational institutions will be penalised with a withdrawal of affiliation and deemed status, and barred from receiving any assistance from the UGC if they fail to follow the directive.
10. Aadhaar not needed for CBSE, NEET, UGC exam and school admissions
In a big relief to students, the Supreme Court on September 26 declared the Centre's flagship Aadhaar scheme as constitutionally valid but said Aadhaar need not be made compulsory for school admissions, CBSE, NEET and UGC exams.
The higher educational institutions will be penalised with a withdrawal of affiliation and deemed status, and barred from receiving any assistance from the UGC if they fail to follow the directive.
A five-judge constitution bench headed by Chief Justice Dipak Misra said Aadhaar would not be mandatory for school admissions, as well as for the examinations conducted by the Central Board of Secondary Examination (CBSE), National Eligibility cum Entrance Test (NEET) for medical entrance and the University Grants Commission (UGC).
11. Free to study abroad if students didn't take NEET 2018: MCI
In a move that will cheer up many MBBS aspirants, the Medical Council of India (MCI) in consultation with the Ministry of Health and Family Welfare decided to grant one time exemption from the requirement of qualifying NEET for the academic year 2018-19.
12. No re-admission for those who fail class 12 twice
From now onwards, a student will not be re-admitted to government schools if he has failed more than two times in class 10.
"In case a student is declared failed in a class for two consecutive years or in compartmental exams, he or she will be invariably counseled about choosing other options like the Patrachar Vidyalaya, NIOS, etc, and will not be re-admitted as a regular student," said a circular issued by the Directorate of Education (DoE).
The DoE said they will be re-admitted to school on the condition that they will sit for all examinations for the board exams conducted in March each year.
Source: www.indiatoday.in