07-Aug-2019

|

Post By: Ph.D.online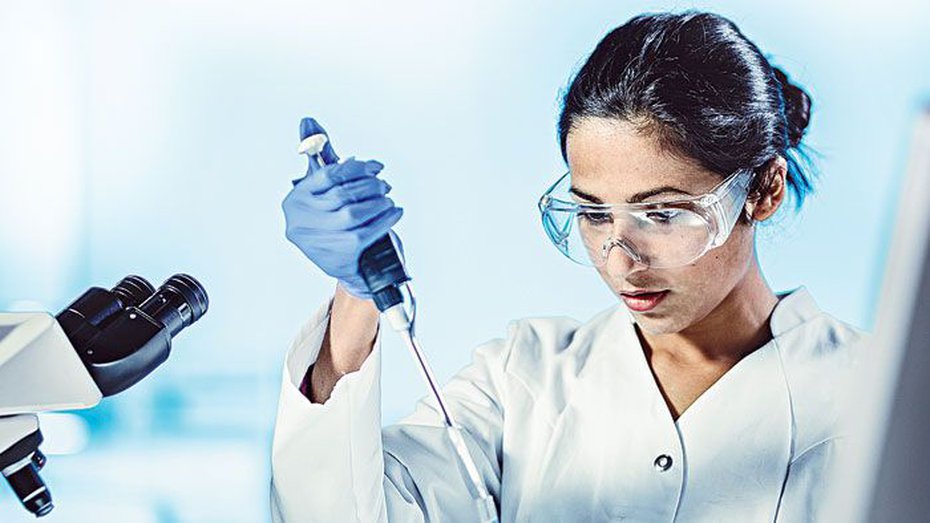 With every stream having its challenges, students in biology often believe that the best path to scientific growth and success after a master's degree is qualifying NET, pursuing PhD, opting for postdoctoral studies and then finding a faculty position in research or educational institutes.With plethora of options which come to every student, so are the constraint of population and placements, not every student gets the hold on a job. So what should they do?
Those passionate about life sciences could consider a career in the biotech industry. Yes, as per the usual myth that biotechnology is a branch only for the engineers, even researchers can bag those lucrative offers.
Hiya Dutta decided to join the sector right after earning a master's degree in biochemistry from Calcutta University. "The uncertainty of an academic career was not my cup of tea. Seeing my research transform into a useable product thrills me," she says. If you are not sure about taking up a life science course because you do not want to invest the time required to land a faculty position, you could consider grooming yourself to be industry-ready. Do an internship in the sector while you are still in college to find out whether you are a good fit. Not to forget, this experience can be a happy boost to your CV as well. "Being a fresher was a tough but rewarding experience. Getting exposed to new instruments and proving myself was a challenge," shares Dutta, who is a research associate at Bharat Biotech International Limited in Hyderabad.
Got a tad to work for the industry, it's pretty simple to opt for some applied field rather than the general lines such as botany, zoology or physiology. The people who are already into the steams of biotechnology, biochemistry and microbiology would for sure have an extra edge, but it is not something that cannot be covered.
Experience beats it all, if you put some thought work into getting your stream right after your higher education and opt for some internships or trainings while you are pursuing your degree, your CV would stand out. All you would be left with is called a game of matches and crosses for the adequate job for your fit in the market.
Working in the industry doesn't necessarily mean that being from a research background you would only get a job in the R&D department itself, there are a variety of others options like analytical, clinical research, quality control, quality assurance, and production, where you might enjoy working.
"Getting a job in the industry depends largely on your technical skills and training. A more specialized technical-training-based subject may be a prudent option. Students who aspire to improve their prospects of employment may consider joining a finishing school or completing their Ph.D. degree before applying for a job," advises Koustubh Panda, professor, department of biotechnology & Guha Centre for Genetic Engineering and Biotechnology, Calcutta University, and director, West Bengal Biotech Development Corporation.
Landing a job after a Ph.D. ensures a higher pay scale and interesting projects to design vis-à-vis a person with a master's degree who has to do more technical work. However, there are far fewer vacancies for a doctoral candidate compared to a postgraduate. It is best to speak to seniors in the field and get some idea of the matter.
"The job one gets or aspires to after MSc is not the same as what one expects after Ph.D. A doctorate is a requirement if one wishes to have a career path as a scientist, whether in a company or academia and is desirable along with an MBA for a management position. What matters, of course, is how knowledgeable a person is and not mere degrees," says Deepanwita Chattopadhyay, chairman, and CEO, IKP Knowledge Park, a premier science park and incubator in Hyderabad and Bangalore.

If you want to work as a researcher — solving problems for the welfare of mankind — then heading an R&D team in the biotech industry might be your true calling. "I spent nearly a decade as a graduate and postdoc student and then joined as a research scientist. I am working on synthesizing next-generation delivery tools for creating new nucleic acid vaccines with improved efficacy. I get to do more meaningful bench work and get paid well," says Poulami Talukdar, research scientist, Tiba Biotech, Massachusetts, US.
Some people do have an eye for the jobs in the govt. sector they should surely keep a check on the same. Indrani Saha is working as an assistant biochemist in the Central Drugs Laboratory (CDL) in Calcutta. She got the job after passing an exam for the Staff Selection Commission. "My work is to check the drug samples which are being circulated in the market. Based on our reports, further action is taken by the drug inspector," says Saha who has completed three years in CDL.
"The number of biopharma companies are growing. Large and mid-size pharma are now investing in biosimilars (copy of licensed drugs). I envisage an increase in demand for people trained in data analytics, artificial intelligence, computational biology, synthetic biology, intellectual property, valuation, licensing and so on," adds Chattopadhyay.
Just choose your subject line wisely while enrolling and just search to work in the right direction.
News Source: telegraphindia.com
Image Source: telegraphindia.com