09-Aug-2019

|

Post By: Ph.D.online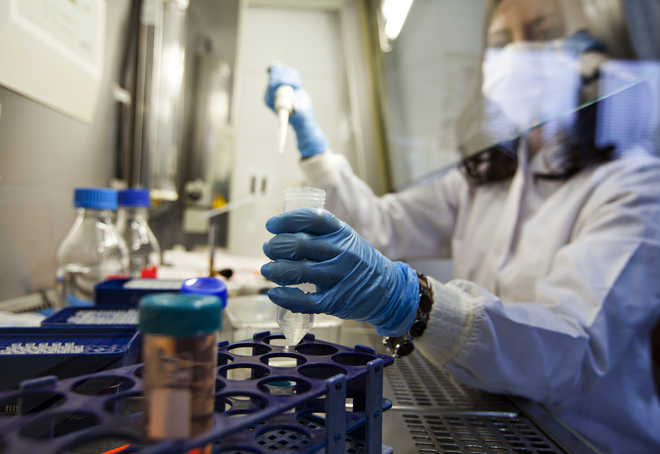 Virology is the study of viruses — submicroscopic, parasitic particles of genetic material contained in a protein coat - and virus-like agents. This field frequently uses laboratory research to study the structure, classification, and evolution of viruses, as well as their interactions with host cells and the way other living creatures fight them. Virology also focuses on the spread of infectious disease, including threats like the common cold, rabies, yellow fever, and polio.
The recent development seen in this field is: Kerala Chief Minister Pinarayi Vijayan inaugurated India's first institute of Advanced Virology in Thiruvananthapuram on Saturday, 9th Feb 2019. The institute is affiliated to the vast Global Virus Network, which consists of 45 centers of excellence across 29 countries.
The institute was announced post-Nipah Virus outbreak in May 2018 and is located at the Bio 360 Life Sciences Park in Thiruvananthapuram. Vijayan, in a Facebook post, said the foundation for the institute was laid on 30 May 2018 and the construction of the 25,000 square feet building was completed in eight months.
Requirements for opting for a Ph.D. in virology:Master's degree in immunology/virology/Biophysics/Life Sciences/ Biological Sciences/Biotechnology/Microbiology/Bioinformatics/MBBS/MVSc./M.Pharma from any accredited Indian or foreign University in relevant filed with over 55% marks in aggregate.
Wishing to pursue Masters in it: It is a two-year full-time postgraduate biomedical course. The minimum eligibility for the same is a bachelor's degree in Life Sciences or BVSc. or BSc. Medical Laboratory Technology or MBBS or BSc. Biotechnology or BSc. Microbiology/ Biochemistry/Zoology or any other related subject with over 50 percent marks in aggregate.
Why should it be any of your interest: Today, as government expenditure focuses more and more on wellness rather than illness, fields that focus on prevention of disease before it strikes are on the rise. One such field is that of Virology. Virology researchers work under a broad range of issues, including viral pathology, viral oncology, emerging viruses, virotherapy, viral replication, virus-cell interactions, and plant virology. If skill sets like observation, communication, analysis, problem-solving, critical thinking, reasoning and, perseverance are your take then this course would keep you hooked for good.
The plus point of pursuing this a multi geo-climatic country like India is that it faces a constant threat of emerging and re-emerging viral infections. There is a need for strengthening disease surveillance in the country focusing on the epidemiology and disease burden. This sets a spiraling need for virologists who can change the course of health care.
Some other major institutes for this filed are :
National Institute of Virology, Pune
Sri Venkateswara University, Tirupati
Savitribhai Phule Pune University, Maharashtra
Manipal University, Karnataka
Amity Institute of Virology and Immunology, Noida

Industries those employee Virologists: food, health, agriculture, control, pollution, biotechnology, and pharmaceuticals. They are also engaged in government agencies and laboratories, such as the Environmental Protection Agency, the National Institutes of Health, water treatment facilities, and hospitals.
Virology does seem a promising career ahead as more and more new diseases such as ebola which is a recent discovery keep emerging.
News Source: Tribuneindia.com, Swarajyamag.com
Image Source:Tribuneindia.com